APRSAF-14 Side Events
APRSAF Poster Contest
-Theme: "50 Years in Space"-
"Children present their dreams for the future in space during APRSAF Poster Contest in Bangalore":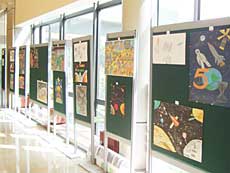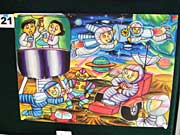 On the occasion of the 14th session of the Asia-Pacific Regional Space Agency Forum (APRSAF), held from 21 to 23 November 2007, ISRO and JAXA co-organized APRSAF Poster Contest for children at the age between 8 and 11 years old in the Asia-Pacific region. The children from Bangladesh, India, Indonesia, Japan, Pakistan, Malaysia, Sri Lanka and Vietnam, presented their dreams for the future in outer space under the theme "50 Years in Space". Each of those participating countries had selected the three best posters through its national contest for the final selection during APRSAF-14. The results of the final selection are as follows:
APRSAF Best Poster Award: Ms. Priscillia (Indonesia)
APRSAF Special Poster Awards: Ms. Miki Takao (Japan) and Mr. Seigo Sasaki (Japan)
APRSAF Water Rocket Event
"Students from Asian and Pacific countries share the excitement of water rocket launch":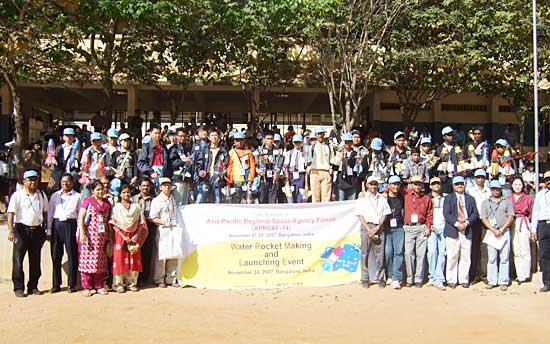 School students at age between 12 and 18 years old from countries in Asia and the Pacific were in the limelight in Bangalore, India as they competed for accuracy in launching their water rockets at National Aerospace Laboratories Central School on Saturday, 24 November.
Twenty-four students from Bangladesh, Cambodia, India, Indonesia, Japan, Malaysia, Philippines, Thailand, Sri Lanka, Singapore and Vietnam, who had been selected through the national competitions, participated in APRSAF Water Rocket Event in Bangalore to spend two days together in Bangalore, from 23 to 24 November 2007, learning about space science and technology and expanding the friendship by sharing their knowledge and skills of making and launching water rockets. The Event was co-organized by the Indian Space Research Organisation (ISRO), and Japan Aerospace Exploration Agency (JAXA) with support by the Ministry of Education, Culture, Sports, Science and Technology of Japan (MEXT). The following reflects the results of the Launch Competition.
First Prize: Mr. Kenji Kadota (Japan)
Second Prize: Mr. John Lorenzo Alberto Yambot (Philippines)
Third Prize: Mr. Al Martin Naingyolan (Indonesia)
Rules
Each competitor will be given opportunities to conduct 2 launches.

The highest score is 100 points per launch, which will be given if the rocket hits the target point of 57.5 m from the launcher, or the impact point is within the range of ±1.5m from the target point (Zone I). Less points will be given if the impact point is farther away from the target point as indicated below:

a. Zone I: 56.0-59.0m: 100 points
b. Zone II: 53.5-56.0m and 59.0-61.5m: 80 points
c. Zone III: 50.0-53.5m and 61.5-65.0m: 60 points
d. Zone IV : 45.0-50.0m and 65.0-70.0m: 40 points

A competitor who scores the most points after two launches will be declared the winner of the Launch Competition.
Photos
Rocket Making Scenery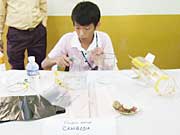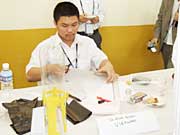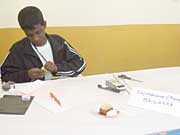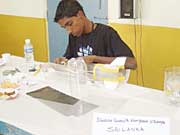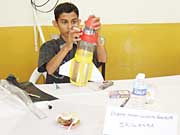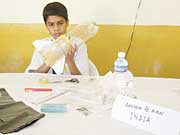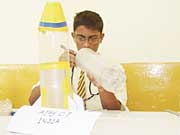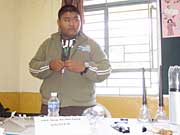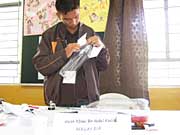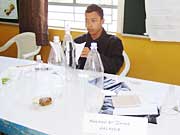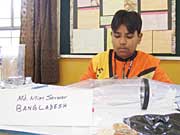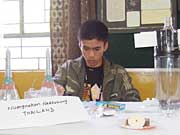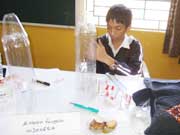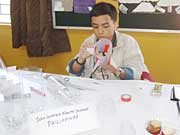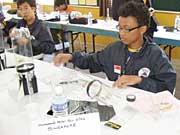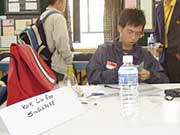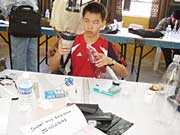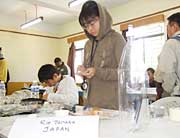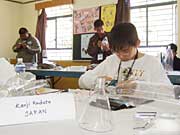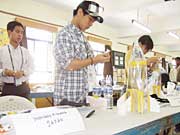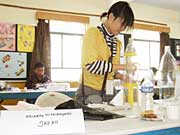 Rocket Launch Site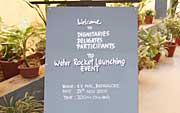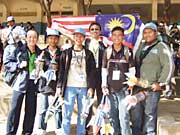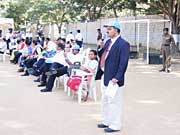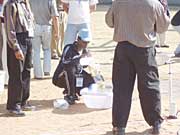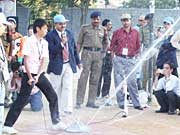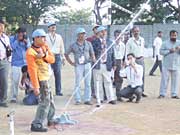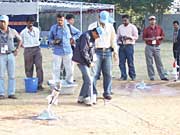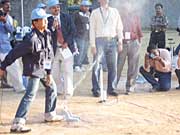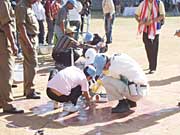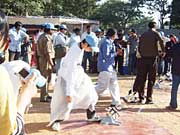 Closing Ceremony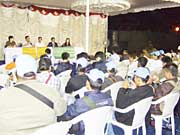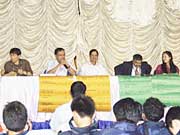 First Prize:
Mr. Kenji Tamon
(Japan)
Second Prize:
Mr. John Lorezo Alberto Yambot
(Philippines)
Third Prize:
Mr. Al Martin Naingyolan
(Indonesia)
Poster Contest
Best Poster Award
Ms. Priscillia
(Indonesia)
Special Poster Award
Mr. Seigo Sasaki
(Japan)
Special Poster Award
Ms. Miki Takao
(Japan)