6 small satellites launched and 4 small satellites to be launched by H-IIA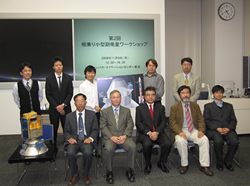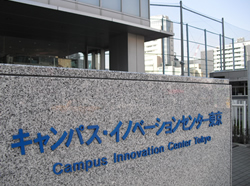 "The Second Joint Workshop on Small Satellite" was held in the Campus Innovation Center Tokyo, in Tamachi, Tokyo, Japan on 9 November, 2009. The 4-hour workshop programme included 6 reports on small satellites piggybacked on GOSAT, 4 presentations of small satellites to be launched with PLANET-C in 2010, free discussion and so on. With more than 100 participants, it included a lively exchange of opinions and Q & A, especially during a session of free discussion.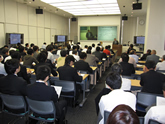 As was introduced in the feature story #020 in this website (http://www.aprsaf.org/features/features_2007/feature_20.php), JAXA provided an opportunity to launch small satellites for commercial industries, universities and other organizations. The 6 selected small satellites were successfully launched on 23 January, 2009 by the H-IIA Launch Vehicle No. 15 with the GOSAT, Greenhouse gases Observing SATellite, nicknamed "IBUKI" meaning "breath" or "puff" in Japanese.
In the first half of the workshop, 6 delegates from the group involved in the small satellite project launched with GOSAT reported their activities and taught lessons learnt from developing their satellites to those who intend to follow them or are interested in the piggyback.