"Opportunity for every country," Prof. Akiyama expands capacity building program beyond borders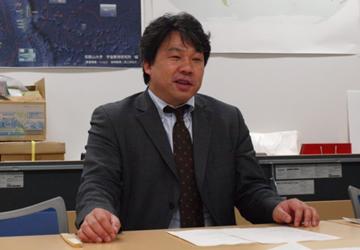 On December 1, 2013, the first Asia Pacific Cansat Competition was held in Hanoi, Vietnam, as one of the side events of APRSAF-20. This event was hosted by Vietnam National Space Center and co-hosted by Wakayama University of Japan. Prof. Hiroaki Akiyama of the Institute for Education on Space (IfES) at Wakayama University supported this event.
Prof. Akiyama has worked as a planetary physics scientist, building sensors for the Japanese asteroid explorer "Hayabusa" and the moon explorer "Kaguya." When he moved to Akita University in early 2000s, he engaged in developing a space event in Akita. In 2005, the first space event in Noshiro was held, coinciding with the 50th anniversary of the pencil rocket launch, the first Japanese test rocket.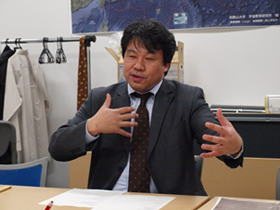 In 2008, he moved to Wakayama University and launched a similar event there.
"My intent was to use these events to expand the abilities of students in the space field," Prof. Akiyama said. "Japanese students are not accustomed to managing the various aspects of event organization. Therefore, I worked with them so that they could experience how to launch new events."
IfES was established in 2010 at Wakayama University. Dr. Prof. Akiyama said, "Small satellites should not be used only for technological demonstrations or educational opportunities, but they should also be employed for practical uses." To expand and grow the program, he now looks to other Asian countries. "We cannot stay within Japan. We should expand our activities across the border. Education is a very good tool for promoting international cooperation."
UNIFORM project, a succeeding project of STAR, also began in 2010. This project is funded by the Japanese Ministry of Education, Culture, Sports, Science and Technology (MEXT) and aims to develop wildfire detection systems using microsatellite constellations through international collaboration. Prof. Akiyama seeks to collaborate with Asian countries through his project. He plans to establish methods for increasing the number of space technicians in Asian countries through this project and share the work of satellite development.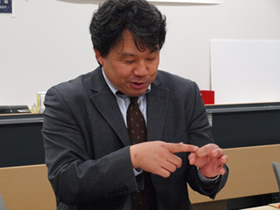 In addition to the UNIFORM project, he works with the younger generation. The CanSat competition is among his activities. He also supports the CanSat Leader Training Program (CLTP), which has attracted 41 participants from 24 countries for last three sessions since 2010.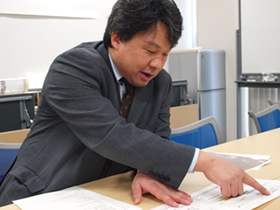 Prof. Akiyama said, "Japan is among a select number of countries that have astronauts and the ability to launch rockets. Most countries do not have such means, so the youth in those countries cannot dream to be either a space engineer or an astronaut." He envisions a world in which every child, regardless of his or her nationality, can have that same dream.
The first Asia Pacific Cansat Competition was co-organized by Wakayama University and Vietnam National Satellite Center (VNSC). Dr. Pham Anh Tuan, the Director of VNSC, shared his thoughts on the event.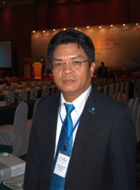 On December 1, 2013, the first Asia Pacific Cansat Competition was held at Hoa Lac Space Center (Hanoi, Vietnam), as one of the side events of APRSAF-20. This event was the result of international collaboration between the Vietnam National Satellite Center (VNSC) and Wakayama University of Japan. During the competition, different teams of space students came from Asia-Pacific countries to launch their self-developed Cansats. It was a good opportunity for participating students to share their knowledge and experiences in the field of satellite technology. In addition, these activities helped to encourage and promote talented young engineers who aspire to conquer outer space and are determined to move forward in their chosen path.
The first Asia Pacific Cansat Competition was a great success. From now on, this competition will become an annual event in Vietnam. Hopefully, the Cansat Competition will continue to attract more and more Asian participating teams and achieve its mission of promoting space education and international cooperation in space technology among Asia-Pacific countries