Interviews - 2017
Interview with Dr. Kazuya Kaku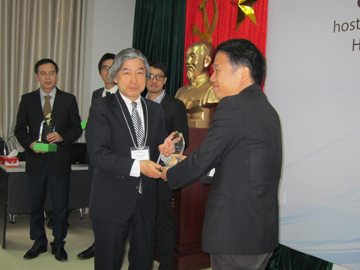 Sentinel Asia celebrated its 10th anniversary on March 7, 2017 in Hanoi, Vietnam on the occasion of the fourth Joint Project Team Meeting for Sentinel Asia Step 3.
At this event, Sentinel Asia Steering Committee awarded member organizations and a person who have contributed to this framework remarkably. The awardees were JAXA, Asian Disaster Reduction Center (ADRC), Asian Institute of Technology (AIT) and Dr. Kazuya Kaku from JAXA.
A Filipino researcher/STEM communicator now leads Philippines' space education.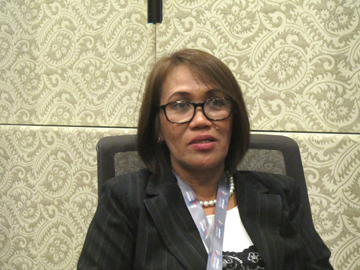 The Philippines hosted APRSAF annual meeting in 2016 (APRSAF-23). Dr. Ruby R. Cristobal, Chief Science Research Specialist at the Science Education Institute (SEI) of Department of Science and Technology (DOST), talked about science education activities in the Philippines to APRSAF secretariat.