Space Education for All

Working Group
Objectives
The "Space Education for All" Working Group (SE4A WG) is aiming to:
i)

enhance STEAM education with effective usage of space education materials,

ii)

provide all people with space education and training opportunities, and

iii)

promote mutual understanding among countries in the region through exchanging experiences, knowledge, and information.
The "Space Education for All" Working Group (SE4A WG) was originally established as the "Space Education and Awareness" Working Group in 2001 and changed its name to "Space Education" Working Group in 2014. This working group offers a forum to exchange information on educational activities and to discuss how to provide space education and training opportunities to all people. Its scope of activities ranges from early childhood education, secondary education, higher education, to adult education in formal and informal manners.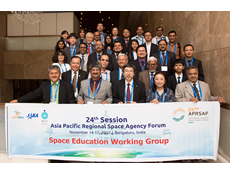 Space Education for All Working Group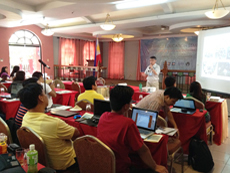 Space Education Seminar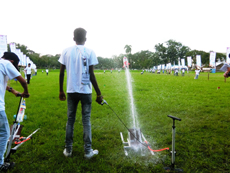 Water Rocket Event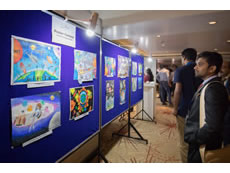 Poster Contest
Activities
Water Rocket Event for education
Since 2005, the Water Rocket Event has been organized every year, immediately preceding the APRSAF session, attended by approximately 60 students aged 12 to 16 from over 15 countries.
(As the 2020 WRE was cancelled due to COVID-19 pandemic, the 2021 WRE accommodated students aged between 12 to 17 as an exception.)
Poster Contest for young people
The Poster Contest has been organized during the APRSAF session since 2006 for children aged 8 to 11 years old.
APRSAF Online 2020 posters have been delivered to the International Space Station.
Space Education Seminars / Workshops for teachers
The Space Education Seminars provide training opportunities for educators with the aim to support teachers to incorporate space education activities and materials effectively into their classrooms.
CanSat for students
The working group promotes CanSat activities for students in secondary schools, universities, and graduate schools on various occasions.
CubeSat for students and satellite educators
The working group supports CubeSat projects by disseminating information on seminar/training and launch opportunities.
Social Media Usage
The WG opened a Facebook page from December 2012 to exchange information on space education.
The APRSAF online 2020 posters went to SPACE!